You Are One Weekend Away From Fully Appreciating Canadian Whisky
Whisky is something that's not quick to start. You can't make whisky right away, it takes time. You have to play the long game.
Forty Creek Whisky started the same way. It didn't start as the Canadian heavyweight whisky brand you know and love, actually it started off as a winery. When the barrels started settling in and the whisky started tasting as it should, the business really picked up. Even with the owner of the company, John Hall, spent hours getting in front of the people…the good whisky drinking people.
We went on a site tour during their Whisky Weekend in Grimsby, which has hundreds coming from local areas and surrounding cities to get the latest special edition batch. Let me tell you, it's worth the drive.
Enter Forty Creek Whisky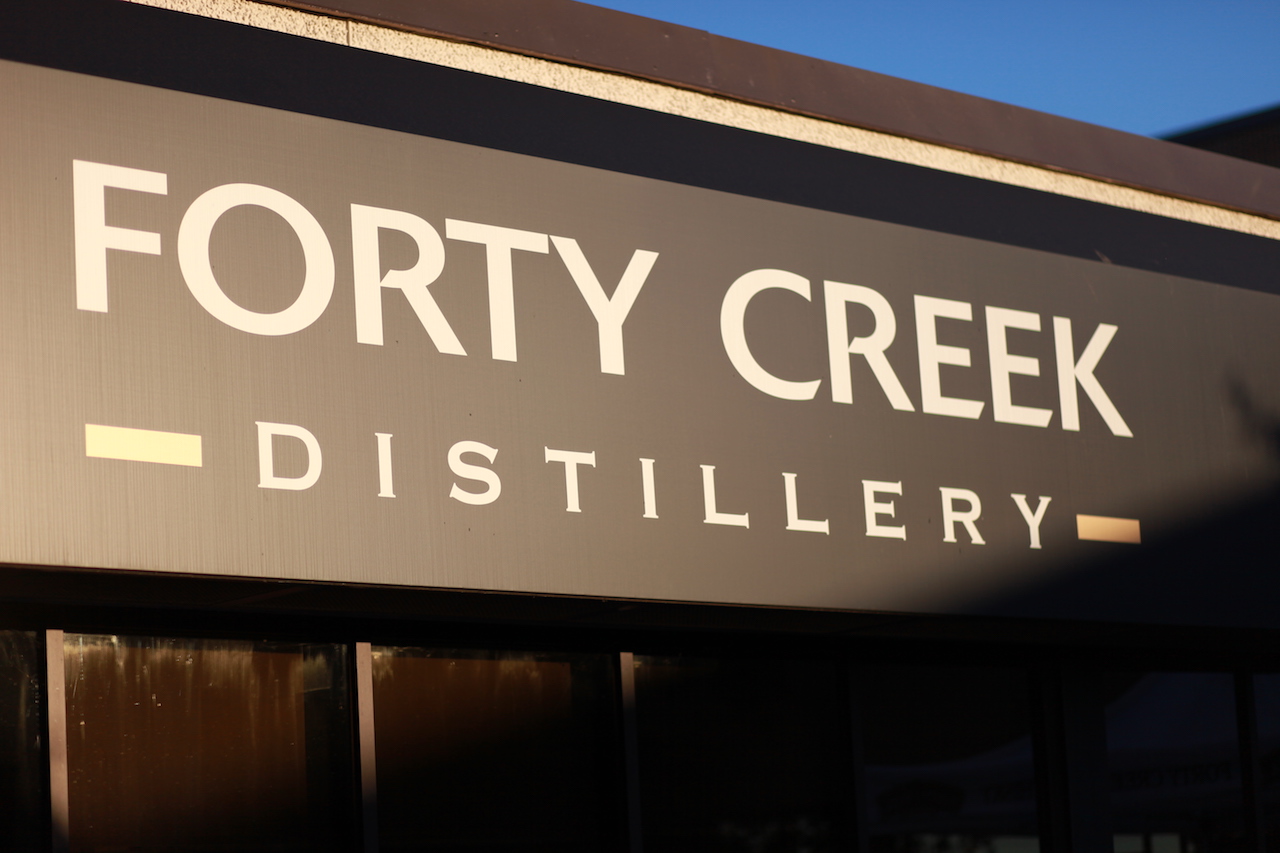 But, it all started with their blend, Barrel Select. The flagship.
It's both smooth and a bit rough, but that's the way I like mine. It's something that takes a nice bite, but doesn't let you get to romantic with the flavour. Smooth, sugary drinks can be made, but to enjoy a Forty Creek whisky, you take it as it is. It's like someone giving you a strong pat on the back and then give you a compliment right after. Strong, but smooth.
The Copper Creek alternative is a little different, it's got a good mix of strength and smoothness. It's distilled in this big, gorgeous copper tank which basically takes up its own room. I wish everyone saw this tank in person before taking a sip. It's something you would find in the engine room of a luxury cruise ship from the 1960's. It's got that look. It also produces great tasting whisky.
Our tour continues with the Honey Spike. Hall said that a lot of brands, if they were going to have a flavoured whisky or spirit, usually it's made with a cheaper liquid. Forty Creek takes their spirit pure and true how they made it, business as usual, and then add the flavours towards the end. This way you keep the quality and you don't mask it with the flavouring and try to distract the enjoyer from their drink. The Honey Spike is one of our personal favourites and went the quickest out of the three bottles.
Confederation Oak Reserve
This is the storyteller out of the bunch. The story begins south of the border because a lot of whiskies is made at Forty Creek using American oak barrels. This blend wanted to yield a different story. Made with Canadian Oak, found in Southwestern Ontario, this blend is rarer than American Oak and has different profiles because of the harsher Canadian weather. The master blender set out to make a Canadian Whisky with this type of wood, so after years of getting the right trees, sending the cut trees down to the states to be made into barrels and sent back up, they were ready to try it. A few months go by and they are left with sawdust tasting whisky.
They went this far with it…we should just wait it out. And then after years and years of waiting in their barrels, they had one heck of a product. Good things come to those who wait to let things percolate.
All this being said, the Confederation Oak Reserve blend is a solid blend and just in time for Canada's 150th Birthday next year. What great timing!
Continuing Whisky Weekend, we were welcomed by a professional barman, @GerryLad, showing off his Tom 'Cocktail' Cruise-like skills at the bar, pouring us some new favourites.
Question: How do you take your whisky? In cocktails, straight up or on the rocks?
All in all, Whisky Weekend really brought an appreciation to Canadian whisky we haven't seen before. Forty Creek still has it's original plant. The owner seems to still love what he does. They still make these great blends and plan out for the future and they still care to bring the community out to a great time with exclusive limited-edition blends. We love brands like them.
Canadian Whisky, after years and years of being shadowed by Japan and Ireland, now has its a seat at the table. Congratulations on your seat, Forty Creek, you've earned it.
Learn more about the Forty Creek Whisky brand and their products through their website.
MORE LXRY STORIES:
---
---
---